With reserve – program can change
Friday, 14.02.2020
10:00 pm: registration/entry
10:00 – 10:30 warm up
(because of valentine day the restaurant is open for public. So the party in the main room will start at 22:30. Enjoy the "warm-up" in room 2 for first dances or enjoy a drink at the bar)
10:30 pm – 4:30 am: Valentine Welcome Party with artists presentation
Win a full pass for "AfroMoves Kizomba Festival"
Saturday, 15.02.2020
11:00 am: registration/entry
11:30 am – 6:30 pm : workshops
1:45 pm – 3:00 pm: break / lunch
2:30 pm – 8:00 pm: social dance
4:00 pm: dance shoe sale by Tanzschuhe Konstanz
6:30 pm – 8:30 pm: dinner
10:00 pm – 5:00 am: Kizomba Gala Night
dresscode: elegant
Sunday, 16.02.2020
11:30 am: registration/entry
12:00 am – 05:15 pm: workshops and bootcamps
2:00 pm – 3:00 pm: break / lunch
2:30 pm- 8:00 pm: social dance
dance shoe sale by Tanzschuhe Konstanz
Saturday, 15.02.2020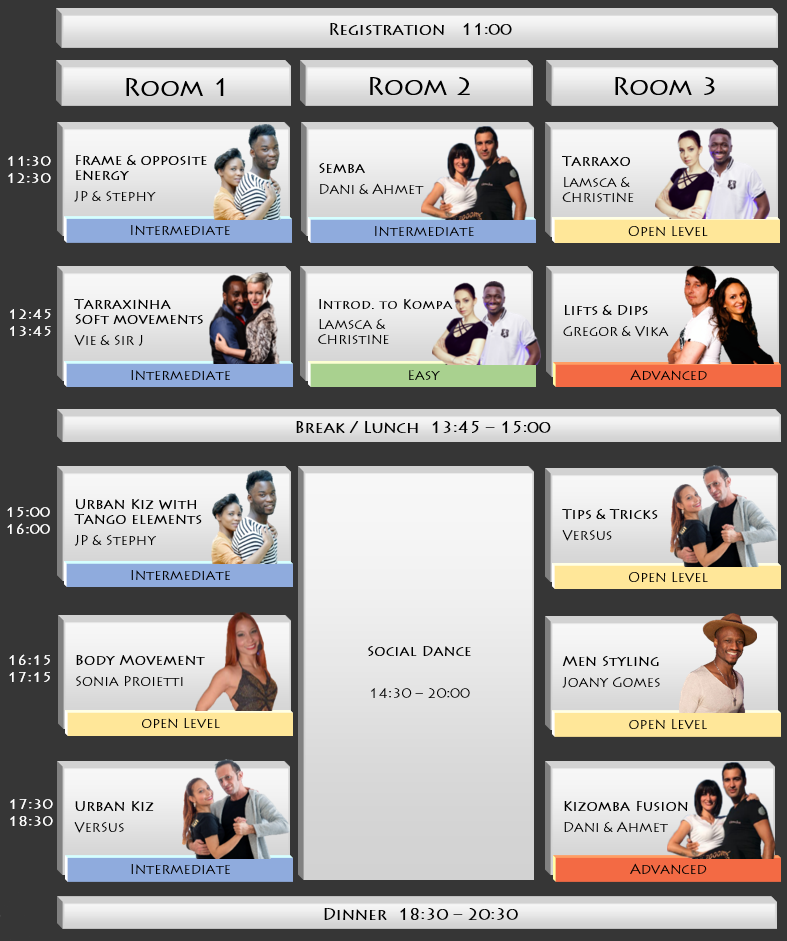 Sunday, 16.02.2020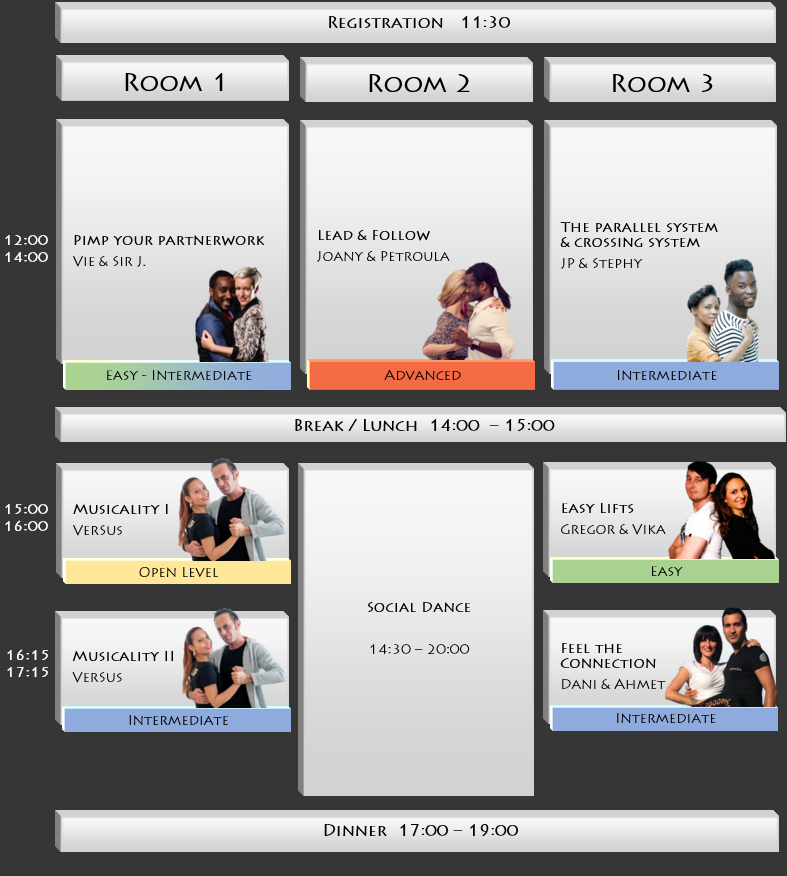 Party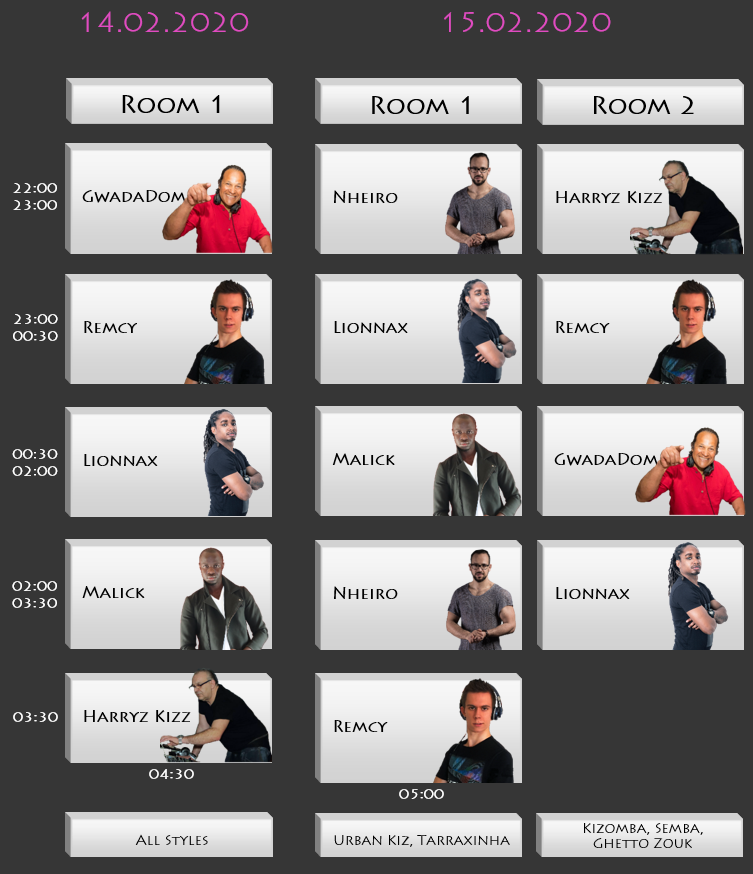 Social Dance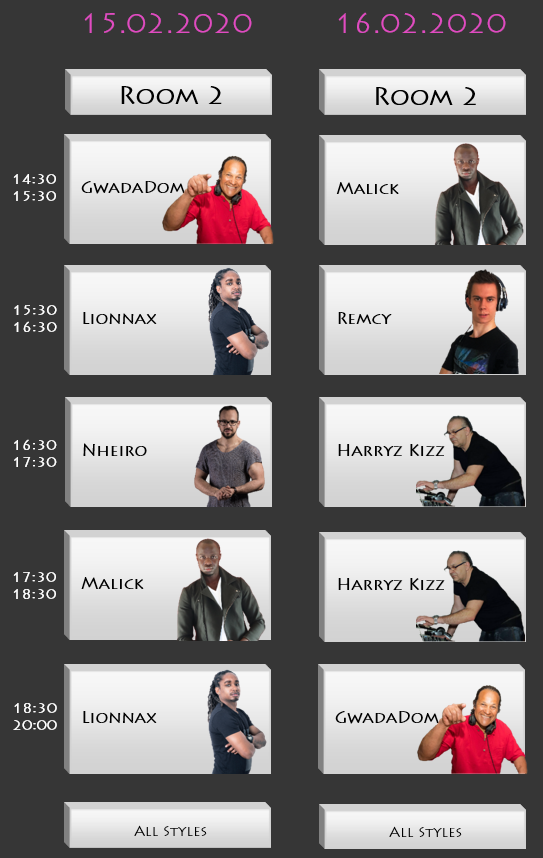 We have invited various guest dancers for you, whose job is to dance with you. Especially for beginners or people who do not dare to ask someone else. But also for those who like to let off steam or try something new with an experienced dancer. Therefore, we have invited both, male and female dancers.
In addition, we also want to ensure a balanced relationship between men and women.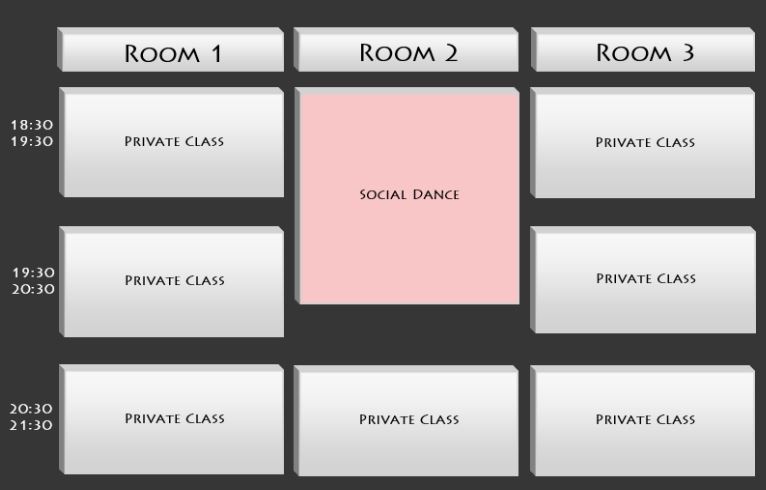 There is space for private classes on Saturday, 15th February 2020. Please contact directly the artist to book your privat class. The artists will coordinate the timing with our organization team.
Allocation: first come, first in